Introduction
I'm Daniel Livingston, husband, father, grandfather, baby boomer and geek at heart. This web site is a central place to gather all of my projects and interests. A site containing sections within for all the projects I am working on.
My interests vary greatly. I'm an electrical engineer by profession so some of my hobbies make sense. I'm into science fiction and robotics. I'm a big fan of The Twilight Zone and Rod Serling. Since my childhood, I loved Lost in Space. In my spare time I also metal detect as I enjoy uncovering old stuff from the past. Other interest include movie and TV prop building. My full sized Lost in Space Robot and Back to the Future Flux Capacitor replicas are a few examples.
You can contact me at dplivingston@gmail.com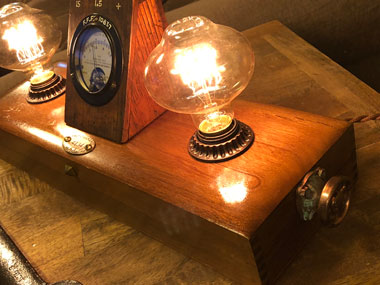 Steampunk Lamps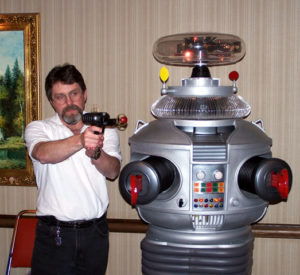 B9 Robot Replica
Twilight Zone Mystic Seer Replica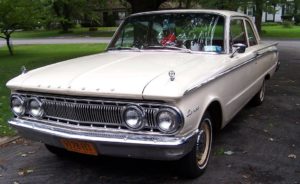 1962 Mercury Comet
Above is my latest project, a 1962 Mercury Comet with 6,950 original miles! The restoration will be chronicled on this site. Follow my progress in the menu on the right.
Flux Capacitor
My first Flux Capacitor to give as a Xmas present for my nephew Ben. I can happily say that it was finished in time and was a big hit on Christmas.
B9 Robot Replica
I've always been a Science-Fiction fan. I grew up watching Star Trek, Twilight Zone and of course, Lost in Space. Lost in Space was always a favorite because of the fact that Will Robinson, who was just a kid, had his very own robot.
Amazon Associates
Daniel P. Livingston is a participant in the Amazon Services LLC Associates Program, an affiliate advertising program designed to provide a means for sites to earn advertising fees by advertising and linking to Amazon.com. When you click on links to various merchants on this site and make a purchase, this can result in this site earning a commission. Affiliate programs and affiliations include, but are not limited to, the eBay Partner Network..